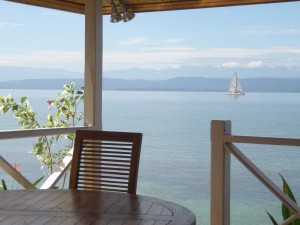 Bocas del Toro is clearly a place that depends upon boats and now Yachthing Magazine confirms it is one of the 50 best yacthing towns in the world:
A nature lover's paradise and one of Panama's most popular tourist spots, Bocas' 5,000 residents are still way outnumbered by the surrounding wildlife. Enjoy the town's laid-back vibe and easy access to the region's nine major islands, 52 keys and roughly 200 tiny islands. There are two marinas for those who want to explore this archipelago's treasures. And reader Dan Cranney reminded us that "this island archipelago off the Caribbean coast of Panama is one of the few hurricane-free places in the Caribbean."
Everything here revolves around the water and the diversity throughout the islands.  There are so many places to go and different reefs and islands to explore on daytrips or you can drop anchor anywhere and spend the night.