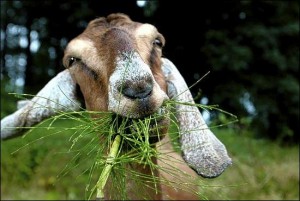 As a big food lover one of the things I have had a problem with living in Bocas del Toro is the inability to get a variety of different foods and flavors. I can't get crispy duck in thai curry takeout or pork slouvaki. This is a place though where if you accidentally stick an indigenous twig in the ground you get a fruit tree. Vegetation and high nutrient vegetables grow with no effort. Fruit's great, but I prefer pork, and chicken and goat, duck. There is nothing easier here then to raise a pig or any other domestic animal with the cheap feed available.
My full-time and reliable employee Garibaldo Brown is an indigenous member of the autonomous Ngobe Bugle tribe in Panama. The common thing for them is for the family to stay on the finca in the autonomous state and for the men to leave to find work. They grow gname, gnampi, daichin, plantains and bananas for all their carbs and starch with very little effort, Brown goes back a couple times a year to take care of the farm. Men out of work and the young children catch small fish daily for protein.
There is no reason living here in Bocas that you can't eat high quality organic foods even if its not in the store, but you have to take a little clue from the local people.After seeing a cooking show I began raising a flock of ducks…it was a program about roast duck. We've raised pigs on coconut meat to pit roast. With the vegetation and constant plantain canoes going by, it's a cheap and easy way to get alternative meats.
For Easter we got some goats to raise and one to celebrate. Nobody on the farm was willing to kill and butcher so I talked to some friends and locals here. Everybody said to kill a domestic animal was easy, you hit it on the head with a hammer and then cut its throat. Somebody said they would do it for me, but I eat a lot of meat and thought I should be able to do it and also thought I would feel like a girly-man if I couldn't. It is not easy to kill an animal. Maybe somebody can hit a goat once in the head and put it out, but I sure as shit can't. It was a long brutal process and I'm not sure about the rules exactly, but it was definitely non-kosher meat by the end.
The final product was great though. We slow roasted a 15 pound goat with a Jamaican jerk rub (substituted curry powder for allspice) and had some cheap domestic beers. It's hard to miss the Greek Kitchen when you're drunk on the beach eating well-spiced goat by the handful.
Here is a great jerk recipe by Jinx and Jefferson Morgan, this makes a lot of sauce and the quantity of meat would be about 10 big chicken pieces (or 15 lb. goat). Blend all the spices and marinate.
2 green onion bunches, chopped
1/3 cup red wine vinegar
2 tablespoons vegetable oil
2 tablespoons soy sauce
2 tablespoons ground allspice
2 jalapeno chilies (or less of traditional scotch bonnet)
2 teaspoons salt
1 teaspoon pepper
1 teaspoon ground cinnamon
¼ teaspoon ground nutmeg